# What is PoyntOS?
PoyntOS is the world's first payment terminal operating system that provides developers with tools and resources to build applications for small and medium businesses. It consists of a combination between an Android-based platform and RESTful Cloud APIs to support integrations over the cloud.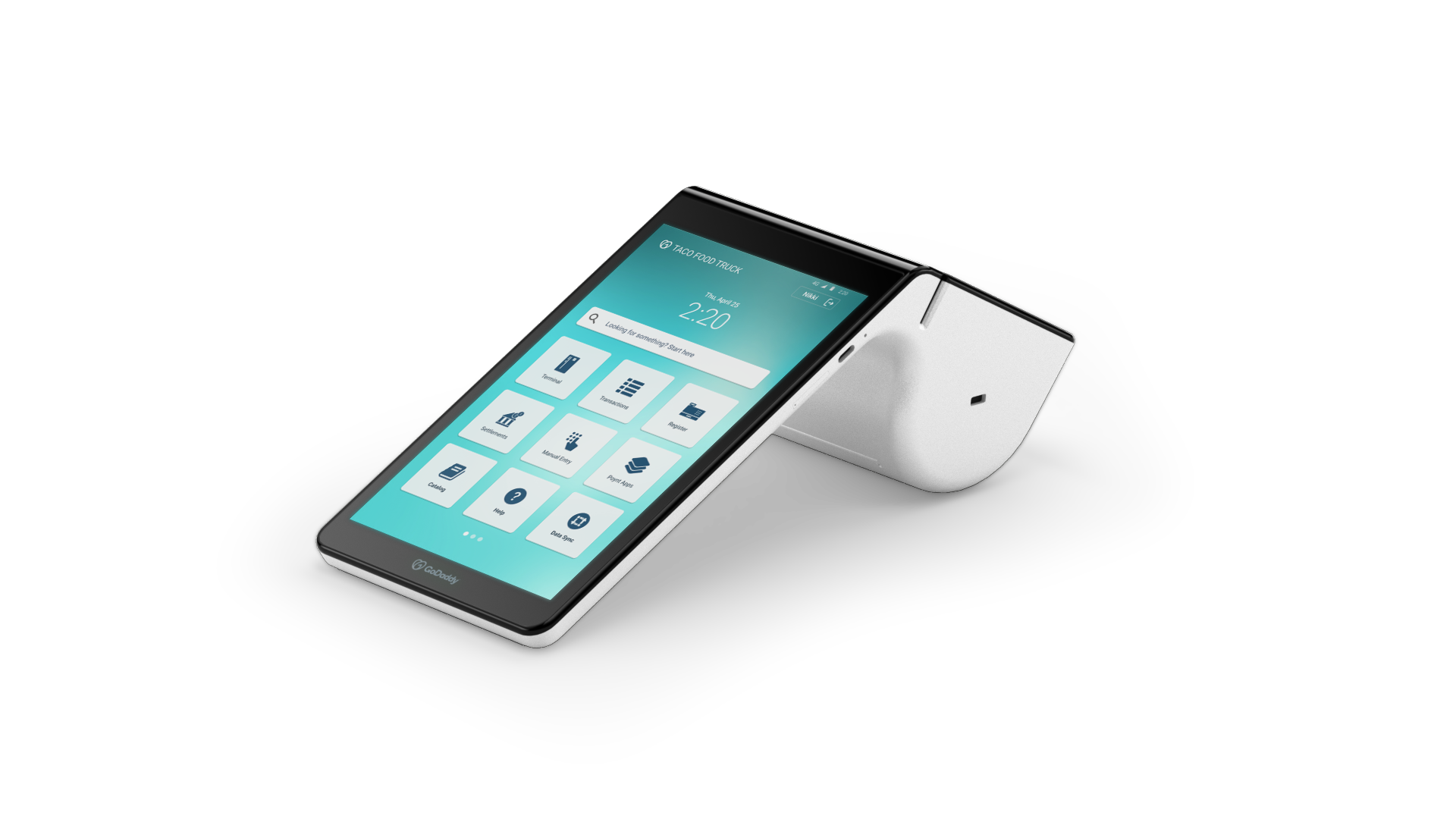 This operating system can support GoDaddy Poynt Smart Terminals as well as GoDaddy Poynt-enabled terminals. The latter refers to any android-based terminal that is currently bundled with GoDaddy Poynt's commerce services.
# Differences between PoyntOS and Android
Although some of the main components within PoyntOS are based on Android, there are a few clear differences between the operating system running on GoDaddy Poynt devices and the Android OS running on regular devices like smartphones or tablets.
GoDaddy Poynt devices, which are Marshmallow (API level 23) and above will not prompt for runtime permissions. They will grant permissions only during the installation process.

Google applications such as YouTube, Chrome and Gmail are not available on any of our Smart Terminals.

GoDaddy Poynt devices do not support Google Mobile Services such as the Google Search Engine. This means you will not be able to use Google APIs on our devices.

Based on the nature of the Smart Terminal operations, GoDaddy Poynt devices bring hardware components that other Android-based devices won't include, such as receipt printer, card reader and payment interfaces. For this reason, we have a number of APIs to access these components.